Cooking is really hard with chronic illness, because both pain and fatigue reduce your options for homemade food that won't eat up all your energy for the day.
When Suzanne Scott mentioned the cookbook I Dream of Dinner (So You Don't Have To) at the Fan Cultures/Food Cultures session at FSN North America, citing the ease of prepping its recipes when you're exhausted, I immediately put it on hold at the library.
I picked it up over the weekend. Today I made my first recipe in it: Marinated Beans with Crunchy Veggies. TL; DR: It's tasty and I still had energy left after making it.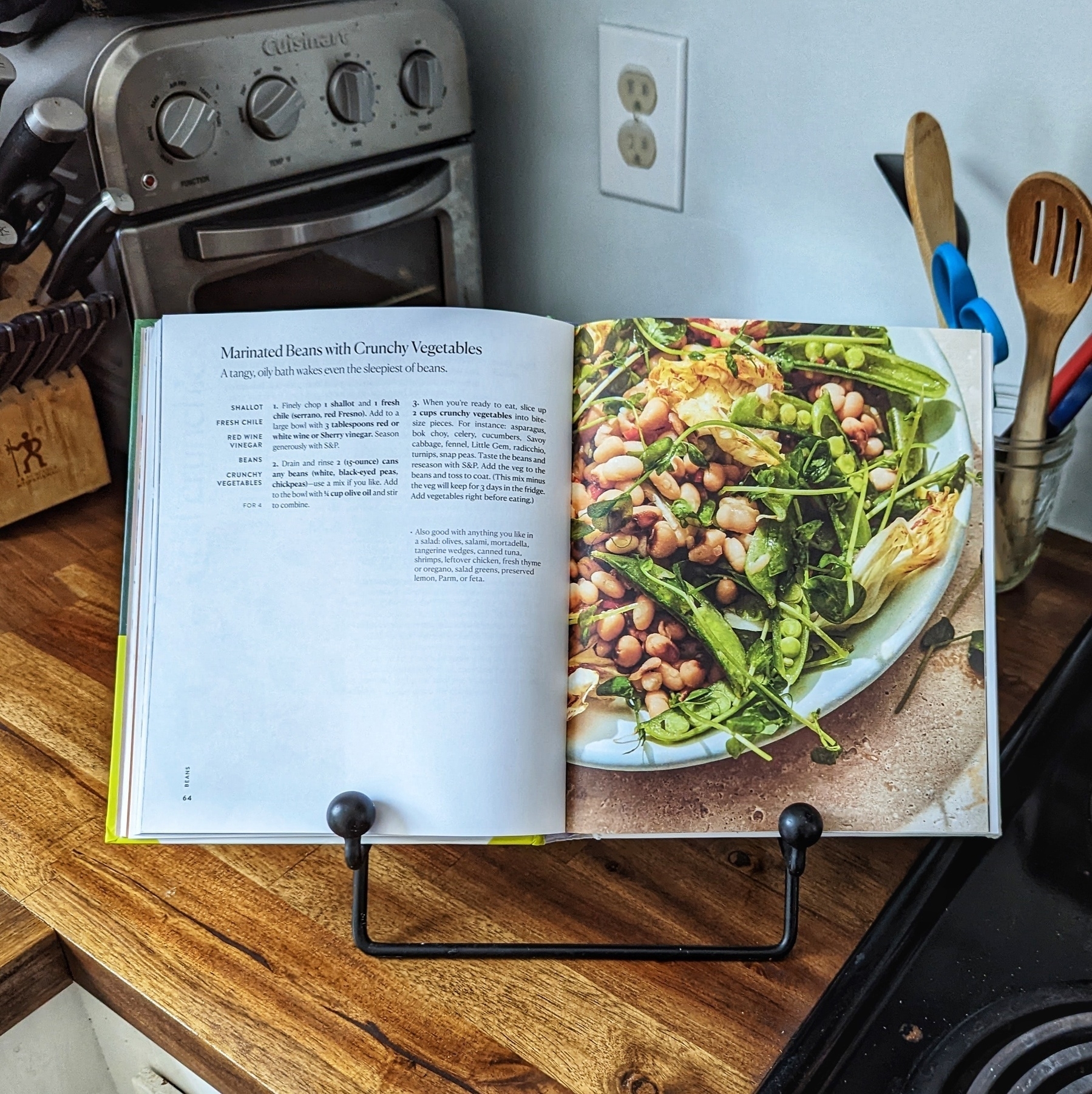 Right away the book delighted me by including all prep work in the written instructions rather than ingredients. Author Ali Slagle doesn't say "Fresh shallot, finely chopped" in the ingredients list. Instead, it's the first step in the recipe. Slagle also encourages substitutions.
I modified the recipe a bit to make it even friendlier for my chronically-ill self. Here are some photos with explanations.
The first change is that I subbed garlic powder in for chopped shallot. Target didn't have shallots and I didn't want to go to another store. Plus, I already had garlic powder on hand.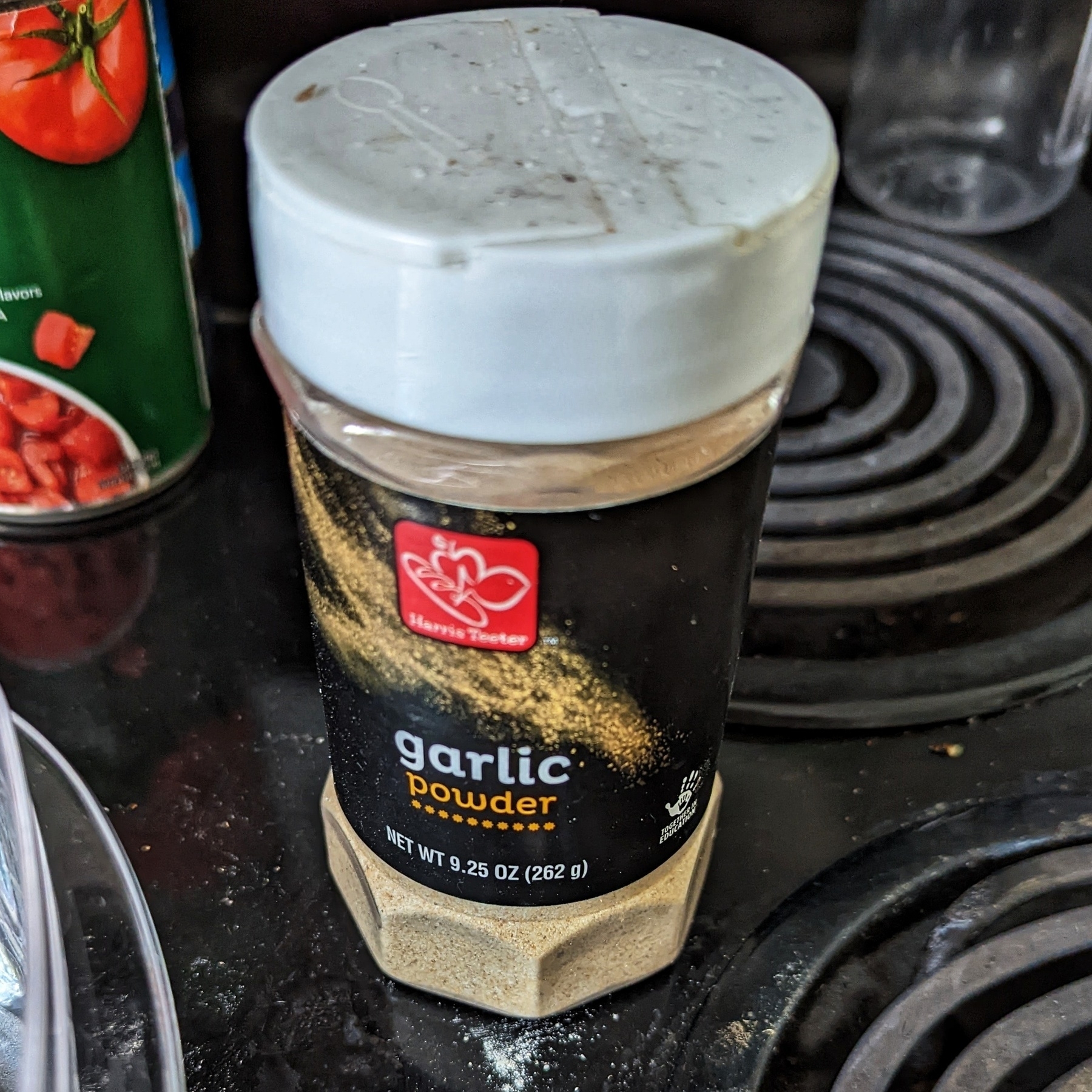 The second change is that I used canned diced green chiles instead of chopped fresh chile. I'm a spice wimp and once again Target had limited selection.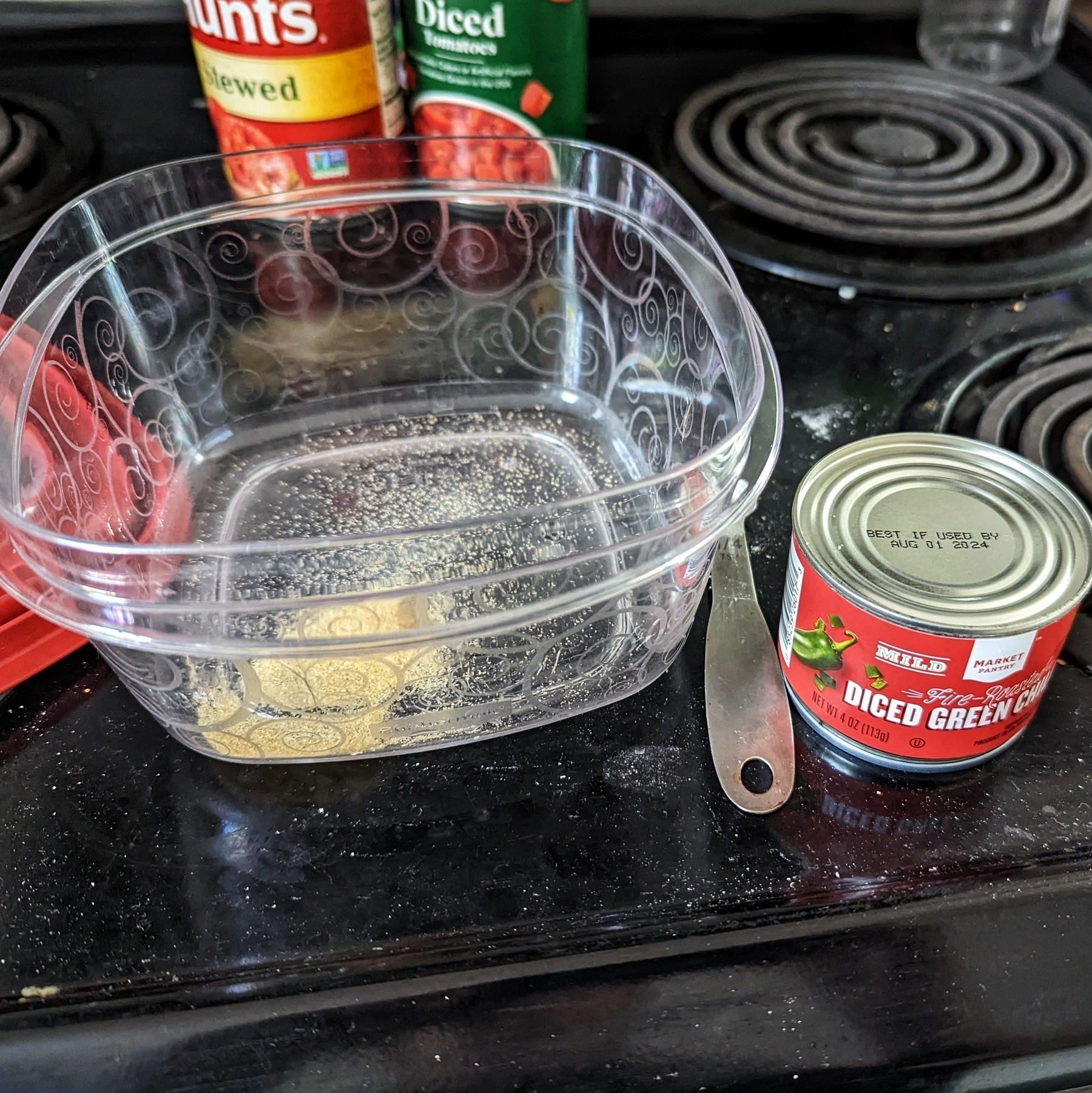 I then followed the recipe as written, using canned black beans, salt and pepper, red wine vinegar, and olive oil.
Slagle suggests chopping and adding veggies right before serving but I wanted to do that in advance, so I sliced celery and cucumber and stored them in a Mason jar to keep them crisp until serving time. They'll only keep in the fridge for 3 or 4 days, but so will the beans.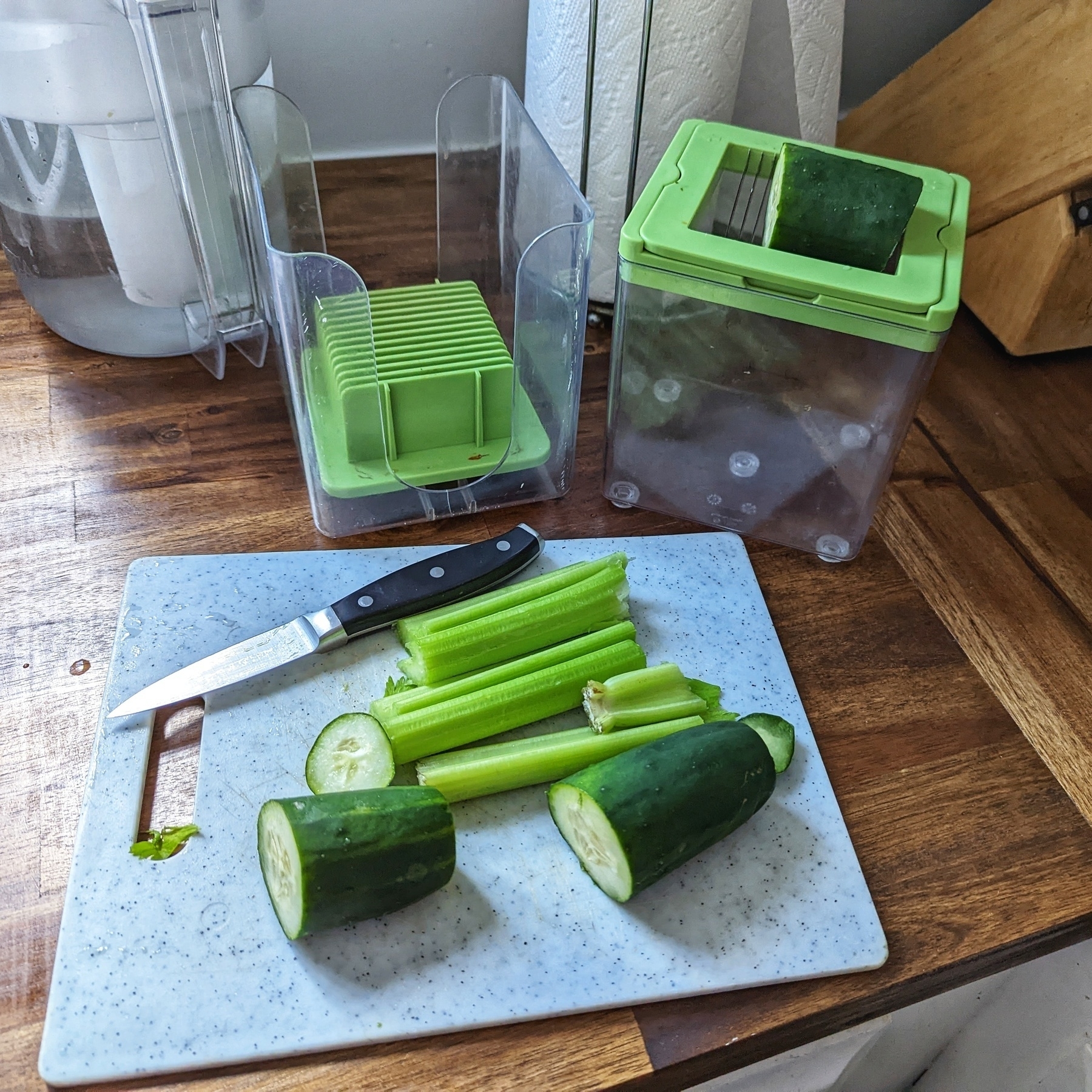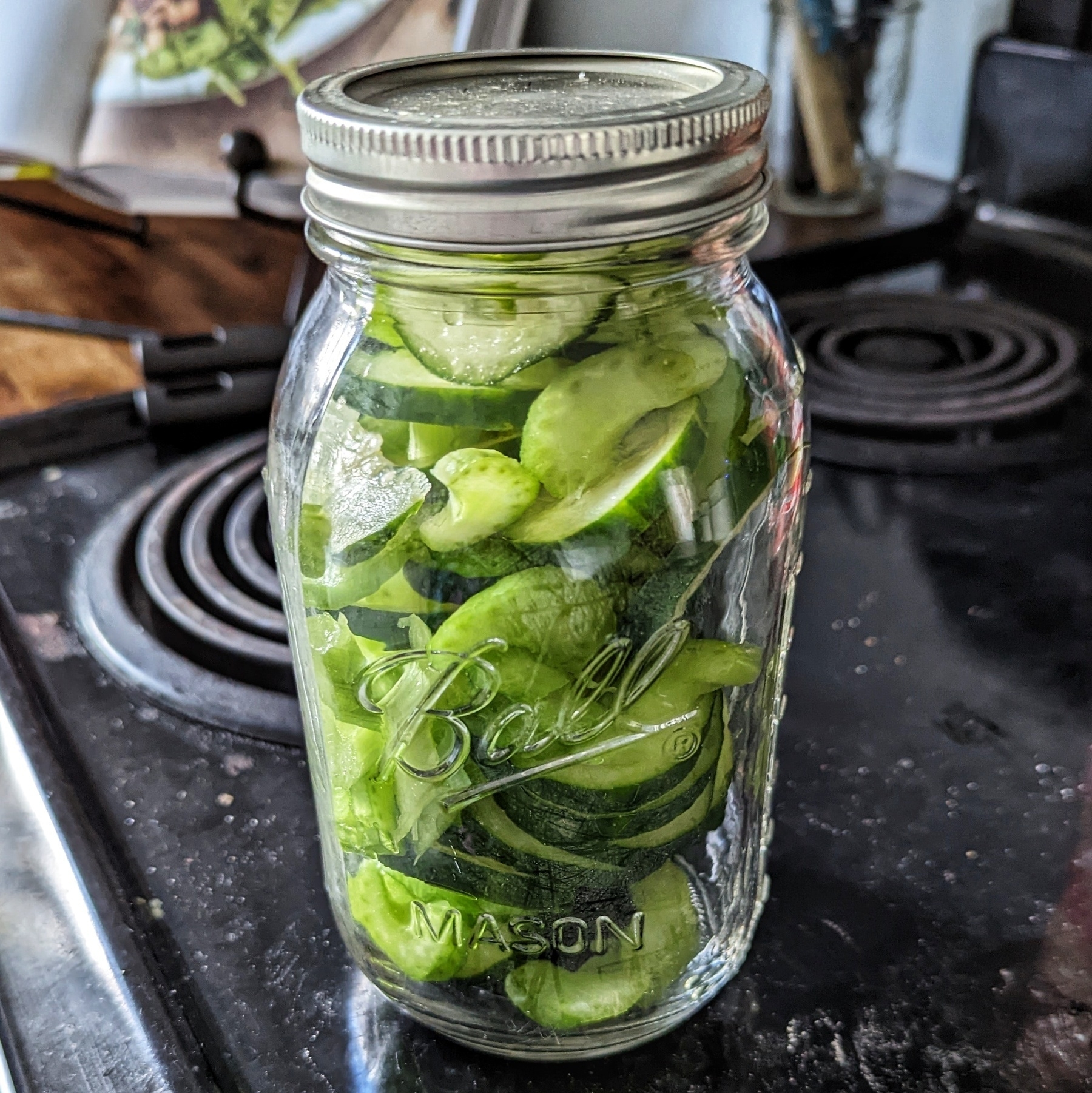 When it was time for lunch, I spooned a quarter of the beans into a bowl, then pulled some celery and cucumber out of the jar and stirred it all together. It was a lovely, easy lunch.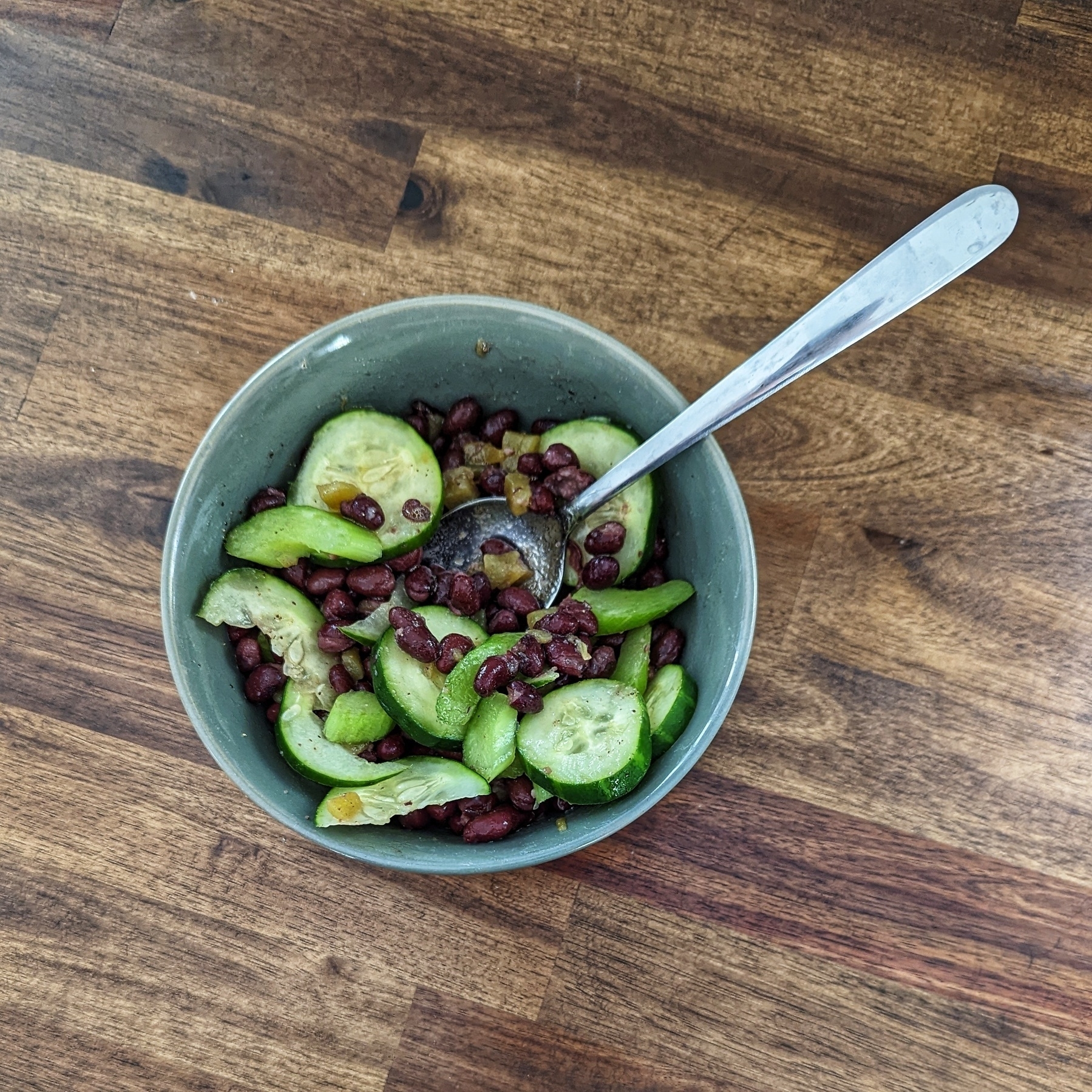 (The real star of this photo is my beautiful new kitchen counter.)